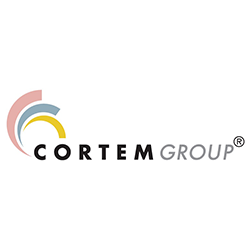 The peculiarity of Cortem Group is the experience gained in more than 40 years of activity in the Ex field which results not only in the supply of simple Ex-products, but also in engineered and customized solutions.
Cortem Group, formed by the brands Cortem, Elfit and Fondisonzo, is one of the most competitive companies of Oil & Gas. Since 1968, Cortem S.p.A. has been designing and manufacturing explosion-proof and water-proof electrical equipment addressed to hazardous areas. Thanks to a continuous effort in technical innovation and improvement, it is today a leader in this field, able to provide a whole range of products, meeting on-shore and off-shore applications. Through its several branches, agents and distributor, it is able to support its clients both technically and commercially.
Cortem Group electrical equipment are certified in accordance with the European standard ATEX and the International regulation IEC Ex. Furthermore, it's ongoing the regulatory compliance to TR CU standards for the Customs Union of Russia, Belarus and Kazakhstan. Respecting these strict international construction rules, guarantees the safety of people and environment. Available in 'Ex d', 'Ex e', 'Ex de', 'Ex i', 'Ex n' executions, Cortem Group's products are realized using primary aluminium alloys, titled steels and plastic materials that assure resistance and duration.
Cortem Group manufactures its products using modern processes, plants and qualified personnel. The quality management system conforms to UNI EN ISO 9001:2008 standard.