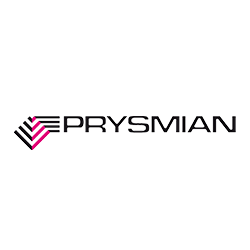 The Prysmian Group is an Italianmultinational corporation headquartered in Milan. It is the largest manufacturer of cables in the world measured by revenues. Prysmian Group is world leader in the energy and telecom cable systems industry. With almost 140 years of experience, sales of about €7.5 billion in 2015, over 19,000 employees across 50 countriesand 88 plants, the Group is strongly positioned in high-tech markets and offers the widest possible range of products, services, technologies and know-how.
It operates in the businesses of underground and submarine cables and systems for power transmission and distribution, of special cables for applications in many different industries and of medium and low voltage cables for the construction and infrastructure sectors.
For the telecommunications industry, the Group manufactures cables and accessories for voice, video and data transmission, offering a comprehensive range of optical fibres, optical and copper cables and connectivity systems.
Prysmian is a public company, listed on the Italian Stock Exchange in the FTSE MIB index.