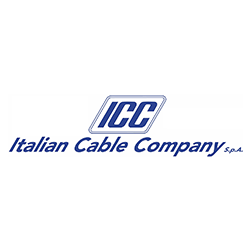 Italian Cable Company (ICC) is a leading manufacturer of power cables and electric wires for industrial applications. The headquarters as well as the main manufacturing plant are located in Bolgare, in the north of Italy. Since the original founding of Rota Cavi in 1961, the Rota family has been directly involved in the management and development of the business on the domestic and international markets.

The Rota's entrepreneurial drive led to the acquisition of Tuste in 1994. The two companies later merged to become Italian Cable Company in 2001. A name expressed in English to convey the desire of expanding abroad while still assuring the quality and reliability of the "Made in Italy" mark. The following step in the growth of ICC was its strong expansion abroad with two sister companies: Electroplast in Romania and Tecno-indusil in Argentina. In Italy, Siltek, manufacturing high temperature cables, was acquired in 2005 and merged into ICC in 2009.

Excellence is a must for ICC: from production to customer satisfaction, from attentive care in employee relations to strong commitment towards the local community and the environment. Continued investment in research and development, state of the art technology, quality control procedures on all production phases, innovative information technology, organization flexibility and constant attention to the market requirements are ICC's main strengths.

With over half a century of activity, manufacturing facilities in Italy and abroad and over 400 employees, Italian Cable Company has attained the reputation of a worldwide player.