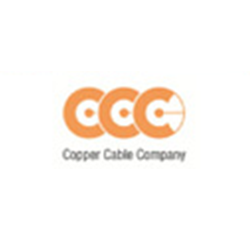 CCC is a UK limited company and a wholly owned subsidiary of Tele-Fonika Kable S.A., Poland. (TFK).
Being responsible for sales of TFK's products throughout the United Kingdom and Ireland, CCC's depot is ideally located to offer a quality distribution service to a wide customer base. Strong export sales to areas such as the UAE, Africa and Commonwealth countries, where trade links remain firm with the UK, are another key feature of CCC's sales.
Products range from general building wires, data and telecommunications cables, industrial rubber cables, marine and defence cables, fire performance cables, overhead conductors and power cable up to and including 400KV. Being able to test up to 700KV, our production facilities and technical expertise guarantees a complete range of quality cables.
Established originally in 1987, CCC can be proud of the product delivery, service and technical back-up given and continue to provide a high standard of excellence to established specialist cable distributors, cable wholesalers, UK district network operators and approved cables to the contractor market .
CCC is a major player in the UK projects market and supply cable into the UK Rail networks, renewable windfarm projects (up to 33 kV), grid network connections (up to 132 kV), Airports, marine – and others.