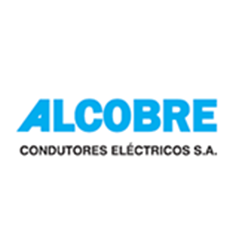 The Aberdare Alcobre Electrical Conductors is a company registered and based in Portugal that operates in industry production and distribution of power cables and telecommunications. This integrated group in Aberdare Cables is one of the largest cable manufacturers internationally.
With its factory, warehouse and offices located at its facility in Ovar, about 40 km from Porto, the AberdareAlcobre has capacity to produce and distribute its products in Portugal, Spain, France, southern Europe and even the rest the world, covering a wide range of clients from central Africa to South America.
The product range manufactured by AberdareAlcobre is strongly geared towards metal cables of low and medium voltage aluminum and copper, as well as wires for telecommunications. In addition, the Aberdare Alcobre can offer its customers a wider range of products through partnerships with other companies Group Aberdare. This diversification of products puts us as a group of cable manufacturers with a greater range of products available to customers.
The Aberdare Alcobre have a department entirely dedicated to sales, based in Osan and agents acting on its behalf in such countries as Spain, France and representatives appointed by the Aberdare Alcobre managing a customer base in the rest of Europe, North and Central Africa and South America.